Podcasts have taken 2019 by storm. These audio style talk shows consisting of hosts discussing a certain subject matter have gained popularity over the past few years. Whether you are in the car, working, cooking, or in need of a new binge, podcasts can make a great down-time distraction. To help you out, we've made a list of the best podcasts of 2019 to add to your library!
Calling all True Crime fans!! If you are in need of a weekly true crime fix then you need to check out the Crime Junkie Podcast. Every week host Ashley Flowers dives into a new true crime story; covering topics from unsolved cases, to serial killers, missing persons, and many more crime related cases.
The Drop Out covers the story of Elizabeth Holmes the world's youngest self made billionaire and the fraudulent scandal of her company, Theranos. This six-part podcast is the result of a 3-year investigation conducted by ABC news. The podcast covers interviews by former employees, patients, friends, and investigators and their insight on the downfall of Theranos.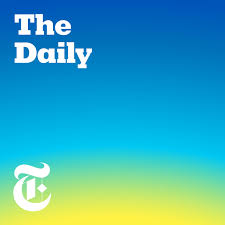 Host Michael Barbaro goes over the biggest news stories of the day discussing topics with New York times reporters. Airing five days a week, 20 minutes a day; this podcast is the perfect daily fix to keep you updated and informed on current events.
This podcast explores the story behind just about everything!! Want to know more about Igloos, yo-yos, elephants?; "Stuff You Should Know" has you covered! This award winning podcast has over 1000 episodes and covers so many topics; you are sure to find something that sparks your interest and learn something new!
This podcast is perfect for any working man or woman. Hosts Liz Dolan and Rico Gagliano discuss work related topics like, negotiating raises, work burnout, and how to effectively navigate and deal with struggles in the office.
Let us know some of your favorite podcasts!!